Lohman Excavation Services
Providing equipment assistance for land management projects of all types.
We Help You Complete Your Most Difficult Projects With Ease
Bobcat E60 Excavator Bobcat Toolcat UW56 Bobcat CT5558 Tractor CAT Skid Steer Loader 226D3 CAT 299D3 XE Land Management Compact Track Loader
We Supply Equipment For All Your Needs
Whether you need to clear survey lines, remove underbrush, uproot vegetation, or simply just maintain your property, Lohman has all of the equipment you need.
Bobcat E60 Excavator

Bobcat Toolcat UW56

Bobcat CT5558 Tractor

CAT Skid Steer Loader 226D3

CAT 299D3 XE Land Management Compact Track Loader
We Deliver
Land Clearing Solutions
From Excavation To Land Development, We Do It All
We provide land clearing services
We provide land delvelopment services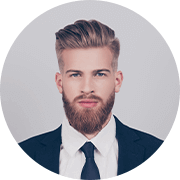 I needed to clear my yard of invasive species. My yard goes uphill and the vegetation was too heavy and too difficult for me to clear manually. I reached out to the Lohman Excavation team and they arrived with a Bobcat® flail mower that easily cleared the terrain. They were friendly, fast and efficient. I highly recommend their services.
Looking for Excavation Services?
We Have The Equipment You Need!
Subscribe To Our Newsletter For Updates